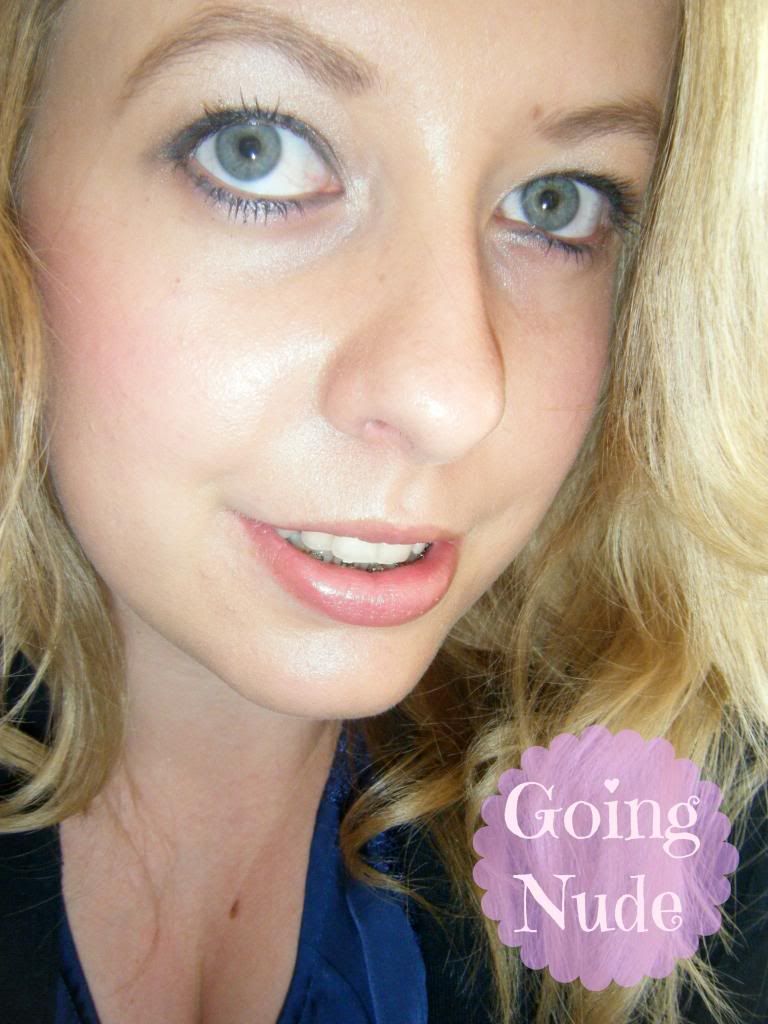 I was inspired today to use some of the makeup goodies which I had won recently and decided to go for a nude makeup look, something very different to what I usually wear as you can see from previous makeup posts on the blog. I'm usually a bright eye shadow fan but today I decided to mix it up and go for a lovely, neutral daytime look with a splash of coloured eye liner to frame my eyes. I kept my cheeks and lips toned down also by using the tiniest amount of blusher and a very light coloured gloss.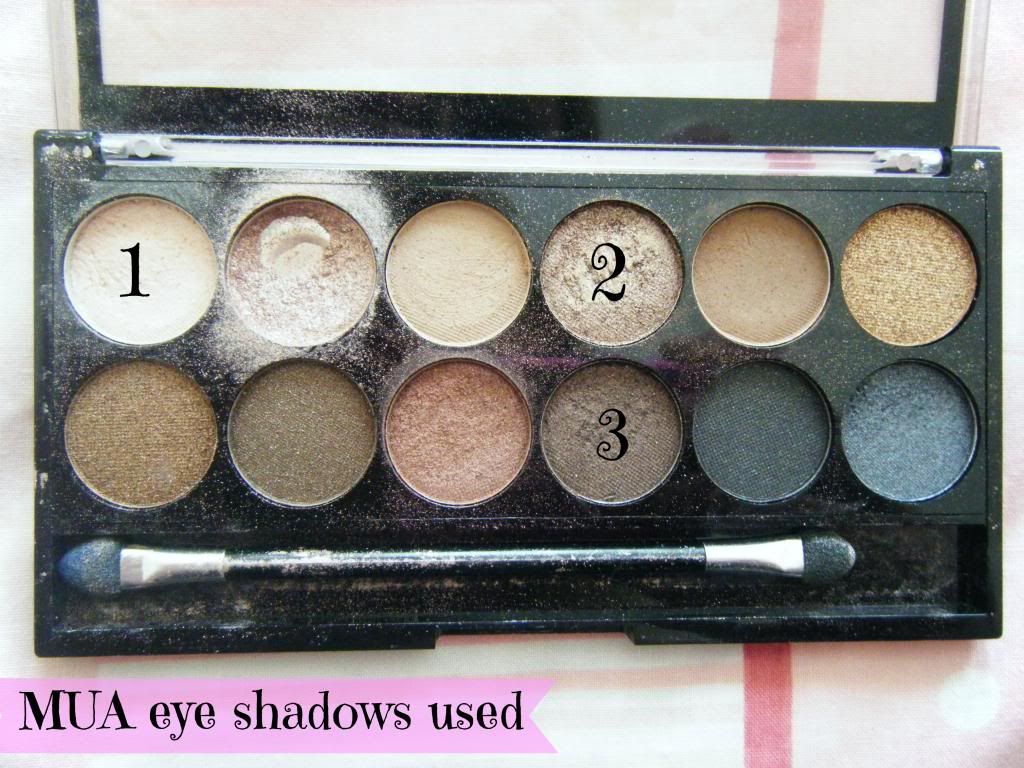 Here are the products I used -
MUA 'Undressed' Palette. I used three shades from this palette to achieve my eye look, the lightest colour, a mink hued mid tone and a darker brown colour for the crease.
Covergirl Liquid Eye Pencil in 'Smoke'. This looks bright blue but appears on the eye as a dark grey colour with a hint of blue, I love it! I framed my eyes by applying this on the top and bottom lash line.
NYX Sheer Gloss in 'Barely There'. This looks like an orange toned gloss in the tube but is actually quite clear on the lips. I'm not usually a fan of lip gloss, (wind and sticky lips are not a good combination as hair is just blown into your face!) but this gloss isn't too sticky and does give a good 'wet' look to the lips.
MAC Mineralize Blush is 'Gentle'. I love this raspberry coloured blush and usually it can be quite severe on the face but I made sure to apply to slightest bit on my brush to get a hint of rosy coloured cheeks but not to look too flushed.
Maxfactor Lash Silks Mascara in 'Black Silks'. This is another makeup item I won. I had never used a Maxfactor mascara before but I have to say this one is quite good. It has a bended brush, almost in a half moon shape and it really elongated my lashes and no clumping - always a good thing!
L'Oreal Lumi Magique Foundation in 'Perfect Beige'. During the weekend I thought I had finally come to the end of this foundation but no it's the bottle that just keeps on giving. I swear if you're looking for value out of a foundation then this is the one for you, I swear it's just never ending! I used this foundation as it gives a nice, dewy glow to the skin, something I thought would look nice with a nude look.
Overall I like the look, it's something you can quickly apply and is perfect for the daytime. I also think this look is nice for the summer months as you don't want to apply too much heavy makeup during the day especially when the sun is out. I think perhaps when the weather gets warmer (I'm hoping!) I'll switch the foundation to a BB Cream or a tinted moisturiser. I would recommend all the products I have used to create this look as they have really won me over even though I will always prefer a brighter eye look and lipstick on my lips rather than gloss.